P3A and Gilgit Baltistan – Building out GB's PPP Regime
Gilgit Baltistan (GB) provides a rich tapestry of development opportunities that could serve to advance the provincial economy as well as contribute to socioeconomic well-being of the country. Sectors of particular interest include hydropower, mining, fruit and vegetable production and processing, and tourism. At the same time, it is crucial that the natural beauty and wildlife of the region is also preserved, with development efforts being undertaken in a sustainable manner.

The Federal Public Private Partnership Authority (P3A) has maintained a close association with counterparts in GB. P3A's aim is to collaboratively advance the national PPP ecosystem, intrinsic to which is supporting the uplift of the provincial regimes as well.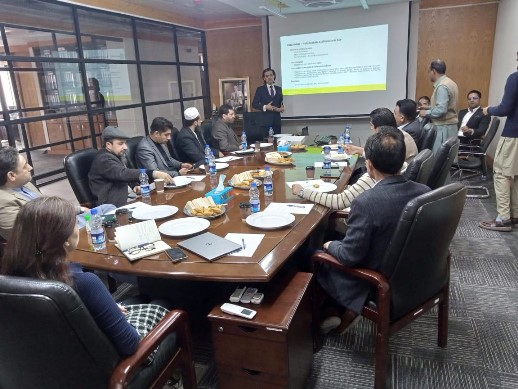 To this end, on Friday the 24th of December 2021, the third in a series of workshops was hosted by P3A in partnership with the Asian Development Bank (ADB) and focused on GB's PPP regime. The workshop brought together PPP units at the federal and provincial levels to collectively focus on and work towards alleviating GB's primary concerns, while supporting the build-out of its legislative and institutional frameworks and its PPP pipeline.

The workshop was chaired by Aania Alam, P3A's acting Head of Strategy & Operations. Ms. Alam delivered the opening remarks welcoming the GB officials and underlined the collective commitment and support of P3A and ADB in the advancement of Pakistan's PPP ecosystem, thus creating the required infrastructure and services for Pakistan's burgeoning population, as well as uplifting the socioeconomic well-being of the people. Ms. Alam also reiterated P3A's commitment to support and advise the provincial units in their development journey on behalf of Malik Ahmad Khan, the Chief Executive Officer of P3A.

The ADB panel of experts included: Dr. Daud Munir, Partner Axis Law Chamber, member of the New York Bar and Advocate of the High Courts of Pakistan; Ali Khan, Founder and Managing Partner of Ali Khan Law Associates, and former Partner of Haidermota & Co; and Dr. Naveed Iftikhar, Senior Governance Specialist and Adjunct Faculty at Suleman Dawood School of Business at LUMS.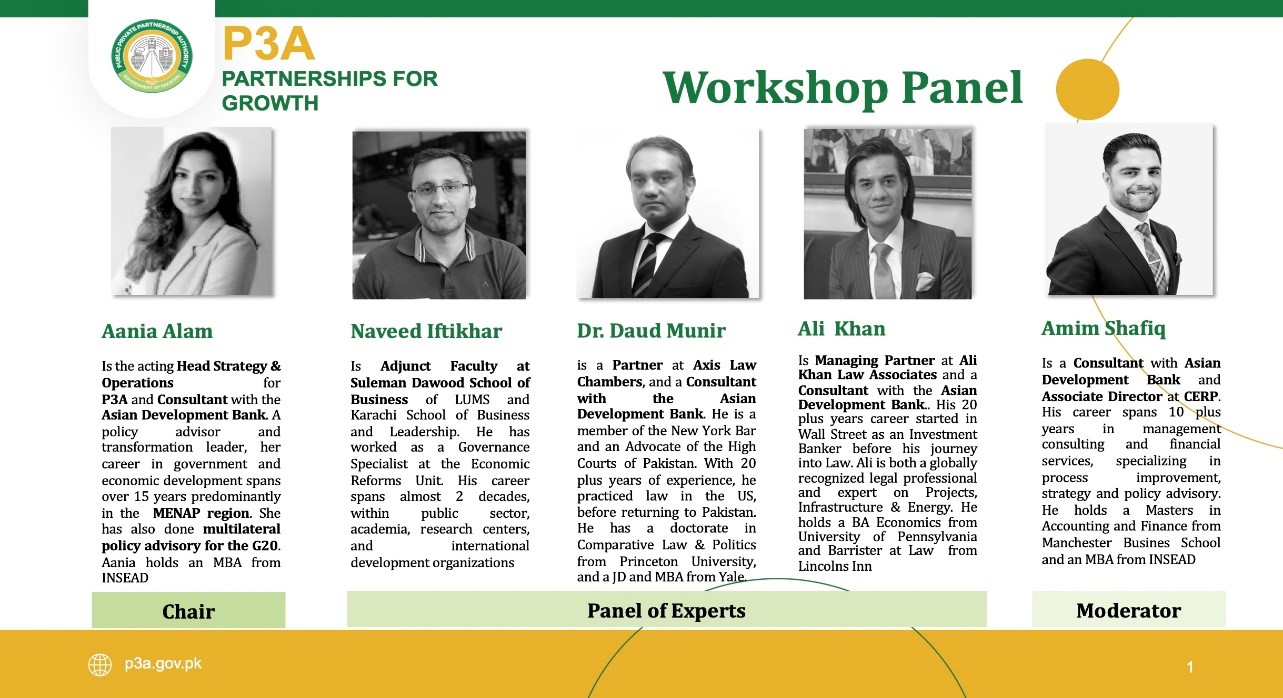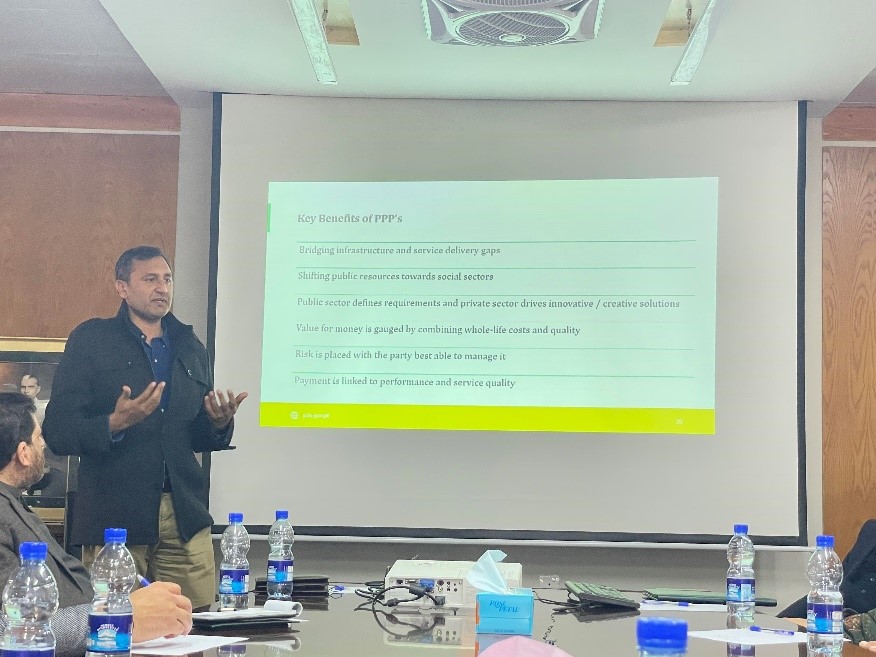 The primary purpose of the workshop was to deliberate on key PPP opportunities and concerns for GB from a regulatory, policy, institutional, capacity building, and project processing perspective. The goal of the workshop was to support GB officials in capitalizing such opportunities and alleviating their concerns through expert advice, insights, and key learnings from domestic and international benchmarks on their specific topics of choice. In addition, the workshop also aimed at establishing an 'open door' policy for ongoing collaboration and knowledge sharing.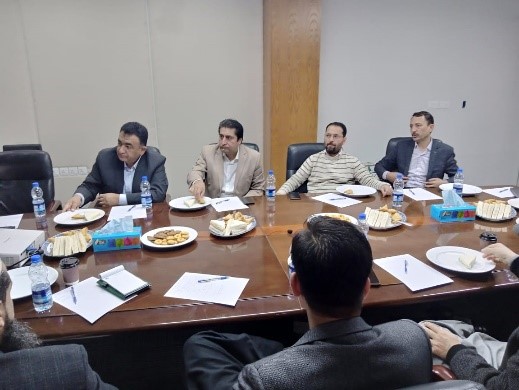 In an interactive discussion, GB representatives shared their challenges and concerns related to the existing provincial regime as well as highlighted potential opportunities that can be developed further.
The experts shared key insights, shared case studies, and provided insights to showcase best practices particularly with a view to GB's regulatory and institutional framework, priority sectors and potential project pipeline.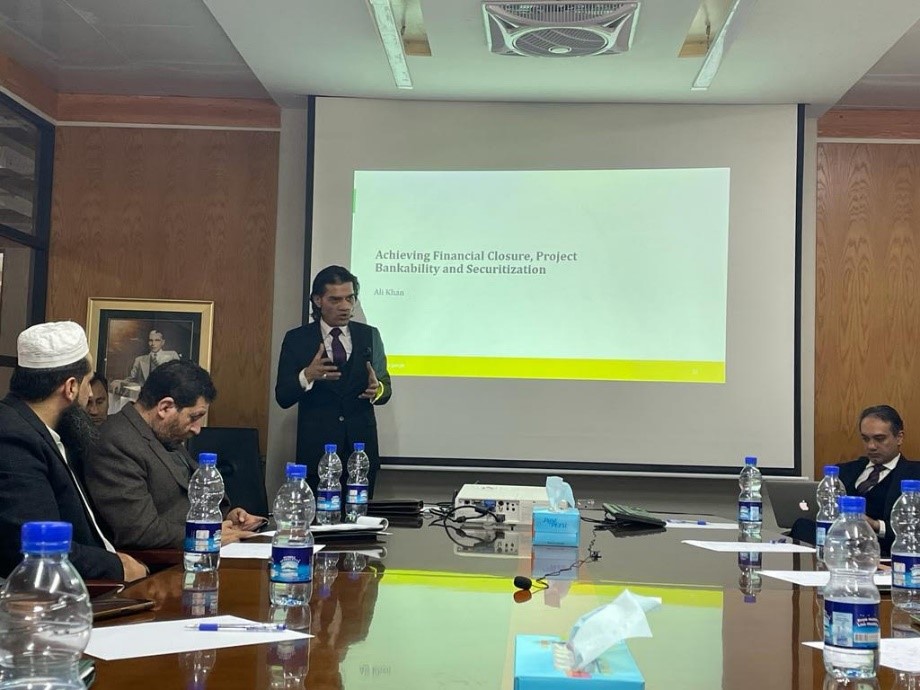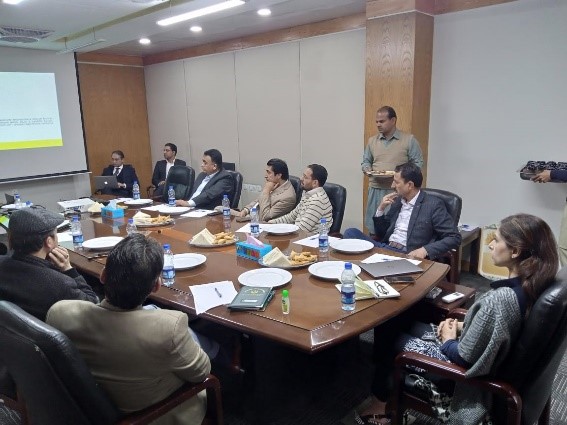 Participants were inspired by the quantum of effort and dedication P3A had put in advancing its PPP ecosystem within a short span of time. The GB officials expressed their willingness to continue greater dialogue in the future as well. P3A shared its plans to host a larger forum that brought together all provincial units for continued collaboration and dialogue. GB representatives were particularly keen in participating in such a collective forum.
Back