Mr. Malik Muhammad Ahmad Khan
Chief Executive Officer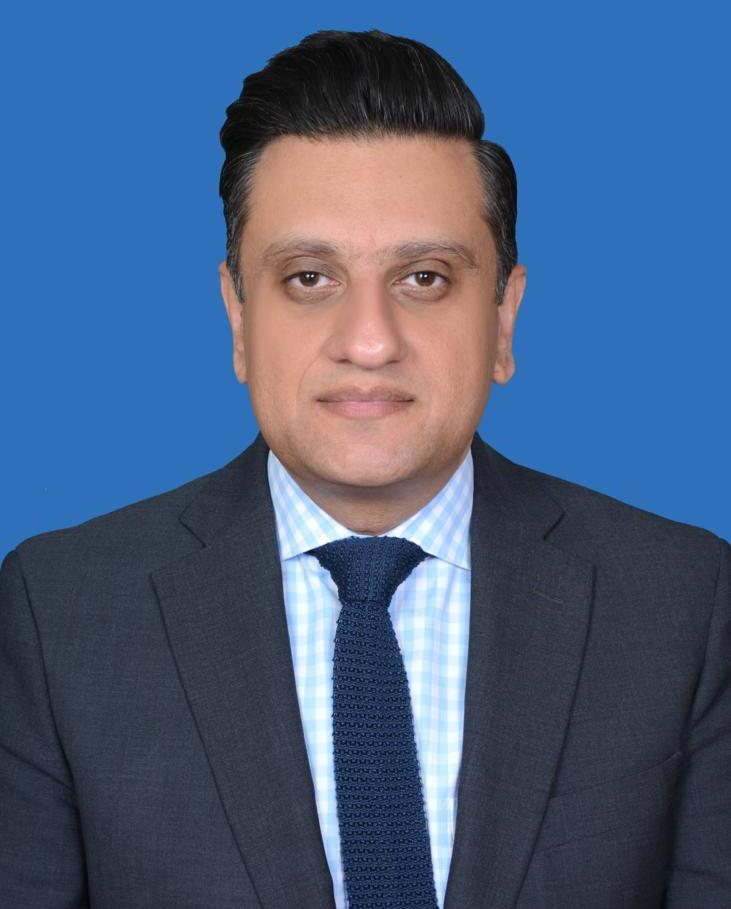 Mr. Ahmad has served as Member (Infrastructure and Regional Connectivity) in the Ministry of Planning, Development & Special Initiatives for a period of 6 years.
In his career spanning over 20 years, Mr. Ahmad has been employed by, or acted as an advisor to some of the world's most prestigious corporations and public sector organizations, including 10 of the Fortune 50, McKinsey & Company, Standard Life Capital Partners, Fidelity Investments, Acumen, the City of Toronto, various agencies of the Government of Pakistan and a variety of global multi-lateral organizations. Mr. Ahmad holds a degree in Civil/Environmental Engineering from SEAS at the George Washington University, and an MBA from the Saïd Business School at the University of Oxford where he was on a Professional Management Scholarship at Green Templeton College.
He possesses a wide array of experience in Public and Private Sector Executive Management, Strategic Planning, Public Policy, Infrastructure and Capital Projects (Motorways/Highways, Railways, Aviation, Maritime, Housing and Urban Development, Water and Wastewater), Renewable and Non-Renewable Energy (Project Development, Generation, Transmission and Distribution), Energy Efficiency/Demand Side Management, Urban Development/Real Estate, Transportation and Logistics, PPPs, Public and Private Investment, Post-Investment Management, Transaction Advisory, Emerging and Frontier Markets.