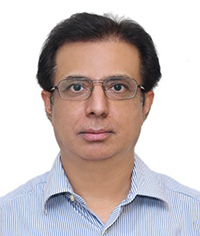 Mr. Imdad Ullah Bosal is a career civil servant with over 28 years of experience in key administrative and policy making positions in the Government of Pakistan. Before joining as Finance Secretary on 19th May, 2023, Mr. Imdad Ullah Bosal has held important positions of Secretary, Industries & Production and Chief Secretary Khyber Pakhtunkhwa (KPK). He has also worked as Additional Secretary (Expenditure) and Additional Secretary (Banking/Investment/Inter-governmental Finance) in Ministry of Finance in the years 2020-2022. Mr. Imdad Ullah Bosal has also served as Secretary to the Chief Minister Punjab, Special Secretary Finance (Punjab) and as Commissioner of two important regions of Punjab i.e. Rawalpindi and Lahore.
He has done Masters of Public Policy from Blavatnik School of Government, University of Oxford and M.Scin Political Economy of Development (Distinction) from School of Oriental and African Studies (SOAS), University of London.
He has been awarded national award of Sitara-e-Imtiaz for recognition of his contribution in public service by the Government of Pakistan.