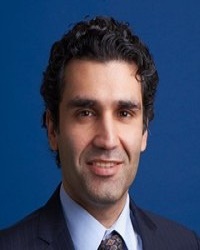 As Member (Private Sector Development & Competitiveness), Ministry of Planning, Development & Special Initiatives, Government of Pakistan, Asim Saeed has been planning and monitoring the public sector investment program since year 2019.
MSc (Economics and Finance), London School of Economics and Political Science, UK | BA (Economics and International Relations), Brown University, USA.
Asim Saeed is a former Citi-banker having worked in Karachi, Lahore, Qatar, Hong Kong, Singapore across commercial risk, corporate risk, corporate and investment banking relationship management and corporate finance/investment banking platform covering DCM and ECM for the ASEAN region as well as India for a while. He has executed at least 75+ deals raising North of US$ 50 billion for Citi clients. His areas of expertise include banking, risk management, investment banking, corporate finance, and capital markets.